Take back your time, and start enjoying life.
---
Dry cleaning, groceries, shopping, decluttering, reservations, scheduling appointments, household chores, activity registration, dog walking … we could go on, but we are already exhausted! How does one get it all done? They get a Sidekick! Your Sidekick will be matched to your personalized needs, but generally their tasks fall into the following buckets.
---
HOUSEHOLD CHORES
The US Census says that the average household spends two hours a day on chores. For many, this equates to most of your free time. Let a Sidekick manage these day-to-day duties. Chores may include decluttering, laundry, dishes, mail sorting, and surface cleaning. Spend your evenings on living, not laundry.
HOUSEHOLD ORGANIZATION
Our trained household professionals are equipped and ready to help you with various organization projects around your home. Such projects may include seasonal change-outs, managing donations of unwanted items, or setting up a home filing system. Let someone else tackle that neglected closet or garage!
RUNNING ERRANDS
The average person spends 2+ hours a week running errands. Think of the things you could do with an extra two hours–exercise, spend time with friends and family, pursue a hobby? These activities improve your happiness, reduce stress, improve your overall health. Just imagine having a Sidekick to run to the grocery store, dry cleaners, pharmacy, superstore, or post office for you.
MEAL PLANNING & PREP
Households waste about $1,800 of food per year due to impulse buys and lack of meal planning. In addition, they spend $3,000 on dining out. That is $400 per month, plus the additional hours spent to shop and prep! Imagine having that time back…and creating the ability for your entire family to sit down together for a healthy home cooked meal, even on hectic weeknights!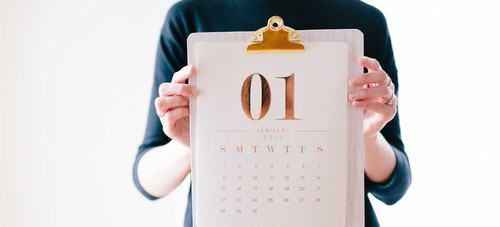 SCHEDULE MANAGEMENT
Modern day schedules can get pretty complex. The financial and emotional cost of a scheduling oversight can be dramatic…if you have you ever been late to a meeting, missed a flight, or neglected to rsvp – then you know. Let us help. Your Sidekick can provide dedicated time to review, document and manage your schedule. They can also take care of registrations, reservations and appointments.
PET CARE
Dog walking alone costs an average of $20 per walk, for a 20-minute walk – that's $1 per minute or $60 an hour?! Phew, that is expensive. With a Sidekick, a dog walk can be one of many tasks your Sidekick helps you with, saving you money and stress. Let your Sidekick help you walk the dog, feed pets, schedule vet appointments, pick up prescriptions, stock pet food, and more.
FAMILY CARE
When loved ones age or become ill, it may take more than you are able to give with the demands of daily life. The time you do have should be spent making and sharing memories, not running errands and cleaning. A Sidekick can provide non-medical assistance to help create more quality time with those you love in their most vulnerable moments. Services could include picking up prescriptions, stocking groceries, laundry, light cleaning, basic yard work, meal prep, and scheduling doctor appointments. Regarding the little ones, Sidekicks are not child care providers; however, we have awesome child care available through our sister agency, The Nanny Network! Check out our
FAQs
to learn more.
PERSONAL SHOPPING
It seems like we always need something – an outfit for a special event, new cleats for practice, a gift for the party that is (gasp) tomorrow! But, it is so hard to find the time. A Sidekick can serve as your personal shopping guru who researches deals and presents options ahead of time to make sure you have everything you need, when you need it. They can also swoop it to grab the perfect last-minute gift when you are in pinch! Plus, let them help you save a little cash by making sure unwanted items are returned, rebates are mailed, and coupons are used.
---
---